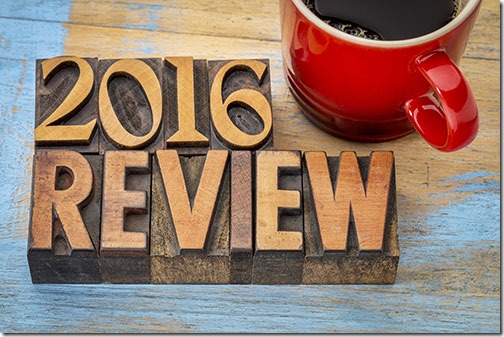 Did you miss any Bruceb News articles in 2016? Maybe they slipped out of sight in your Inbox. Fun fact: when I look over my clients' shoulders, I see that many of them file my articles in folders that have whimsical names like "Deleted Items" and "Junk Mail." Such impish senses of humor!
Naturally you should read every article on Bruceb News in its entirety, but perhaps you were distracted. Here's a selection of 2016 articles that are proven sleep aids. Where else can you get this kind of valuable content? Well, anywhere. It's kind of a rhetorical question. That's what the Internet means, you're connected to the world's knowledge, just a click away. But this is my valuable, soporific content, so it's good for my fragile ego if you read these.
These are the awards for the best 2016 Bruceb News articles. Print them out, then toss them in the fireplace and enjoy the holidays sitting by a toasty fire.
Sweepstakes Trophy
Personal Computers Are Just Too Hard To Use, And It Isn't Your Fault – My favorite article of the year. Computers should be getting easier to use, because that's our fundamental need. Instead, they're getting worse. This article rants and raves about the difficulty this causes for normal non-technical people. By this time no one should be surprised that we prefer simpler mobile devices.
Microsoft
Understanding Microsoft Work And Personal Accounts – One of Microsoft's worst decisions was its creation of overlapping business and personal accounts, which leaves many, many people confused and frustrated. I worked hard to make this explanation clear and comprehensible.
Microsoft May Not Recover From Losing Our Trust – This is the core article that describes the self-inflicted harm caused by Microsoft's failures and poor judgment in Windows 10, Office, the update system, and Office 365.
The Ignored, Unloved Windows Store – Microsoft wants everyone to look in the Windows Store for Windows 10 apps. It's not going well. This article was written almost a year ago; almost nothing has changed.
Microsoft Edge Is Windows 10's Biggest Mistake – Microsoft's new browser is one of its weaker efforts. Unfortunately Microsoft tried to put it front and center in Windows 10.
Microsoft, LinkedIn, And Identity Management – A detailed look at Microsoft's purchase of LinkedIn, one of the largest technology industry deals in history. The deal just closed this month; LinkedIn will begin to get prominent placement in Microsoft products in 2017.
Outlook 2016 And The Mysterious Disappearing Folder Pane – This article about a random bug in Outlook 2016 continues to draw more Internet searches than almost any other article – and apparently the bug hasn't been fixed six months later.
Security
Rules For Computer Safety 2016 – All the rules in one place, from email attachments to online safety to password tips. Be careful out there!
Be Afraid, Be Very Afraid: Locky Is Coming To Steal Your Files – An in-depth look at one variety of ransomware.
Do Not Call The 800 Number! – A message appears onscreen that your computer has a virus. Don't call the number for help! You'll be talking to criminals.
How To Improve Your Password Security – The best tip of the year: how to create unique passwords that you can remember.
Don't Answer The Phone! And Other Advice About Robocalls – Some good reasons to let the phone ring when you don't recognize the caller.
Computer hardware
Why An SSD Is The Most Important Part Of Your Next Computer – Solid state drives (SSD) make more of a difference in performance than any other single component in the history of personal computing.
How Long Should You Keep Your Computer? – Some thoughts about how to decide when to replace an aging PC.
Apple
Apple And The Quest For The Next Big Thing – An overview of Apple's quest for a big new product – and how it's filling its product lines until it finds it.
Amazing Tales Of Phone Profits And Market Share – Some unexpected numbers about Apple and Google.
A few more things
Pokémon Go And The Future In Front Of Your Face – Augmented reality will be part of a major technology shift within a few short years.
Augmented Reality: You've Been Using It All Along – A few examples of augmented reality that you might not have noticed.
The Future Is Full Of Chromebooks – 2017 will be the year of the Chromebook. Remember, you heard it here first.
Amplifi! Orbi! Luma! Eero! And Other Words About Wi-Fi – Your next router might set up a wi-fi "mesh network." It's the hottest new technology at the end of 2016.
Thunderbolt And Lightning, Very Very Frightening – The basics about USB-C and Thunderbolt, the new ports that are on more and more phones and computers.
Happy Holidays From Bruceb Consulting! – an overview of 2016 and some depressing predictions about 2017.
Remember, this will be an open book exam, so read carefully but don't feel compelled to memorize each article. Happy holidays! Back to the news in 2017.