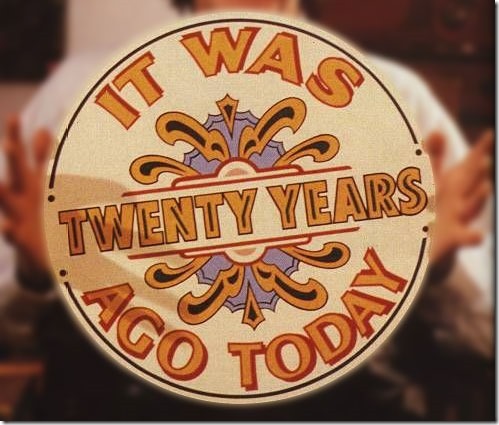 I registered the domain name bruceb.com on September 11, 1997, exactly four days before the name google.com was registered.
Some people believe Google has done more with its domain name than I have done with mine. They are tiny, bitter people. Pay them no heed.
Twenty years of Bruceb.com! Sure, you're impressed. But there's another thing that's even more weirdly obsessive.
On September 29, 1997, I published the first item in Bruceb News. I've never stopped. I've written articles for Bruceb News continuously for twenty years.
Twenty years ago it wasn't obvious why I cared. Few people read the articles. Reactions ran the gamut from disinterest to boredom. Granted, that's a relatively narrow gamut but it made me proud.
What a difference twenty years makes! Today, few people read the articles, but the reactions . . . actually, come to think of it, disinterest and boredom are still the primary reactions, but occasionally I get annoyance, too, so I've got that going for me, which is nice.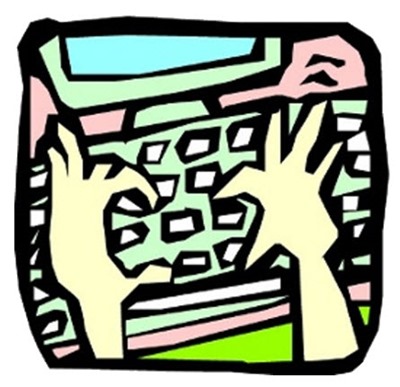 I borrowed the above clip art from a WordPerfect 8 collection and used it as the Bruceb Consulting logo for the first few years. It was too complicated and had too many colors to reproduce on the inevitable merchandise – t-shirts, hats, stained glass windows – so I embarked on a quest for a new logo. After years of focus groups and panel discussions and market studies, I came up with something startlingly inventive: the letter "b." In a box. I know, you're thinking, "How does creativity happen? Where does inspiration come from?" A stroke of luck, a flash of intuitive marketing genius – can't buy that with money! Oh, wait, you can, and if I had, I might have something creative instead of the letter "b." Still, it's a good letter "b." And lower-case to make it edgy. Whoa!
I hand-coded the first Bruceb Consulting web page with all the HTML skills I could muster. You can see the evolution of the home page here.
For four years, I wrote small news items several times each week and added each one by hand on the Bruceb News page. You can see the oldest news items here, and see links to the early archives here.
Early in 2001, I moved the news page to Blogger, one of the first services for posting articles on a web page in chronological order – the thing I had been doing since 1997. All the articles since then have survived moves over the years – first, when Google acquired Blogger in 2004; later, when Bruceb News migrated to WordPress in 2009.
Over the years I have tried to keep you abreast of new technology. In November 2000, I alerted loyal readers to the existence of a magical new tool for searching the internet:
"Try using Google to do web searches. It's currently at the top of the heap, indexing a mind-boggling number of web pages and using an astonishingly smart algorithm to put up search results. I've been amazed at how accurate some of my search results have been with Google – there seemed to be a bit of mindreading going on. PC Magazine just chose it as the best search engine on the web. If you're using my Web Favorites as a home page, there's a Google search box on the left, just below the top."
Ever since the beginning, I've tried to maintain my signature blend of cynicism and . . . mostly cynicism, to be honest. Here's advice from early 2000 about how to interpret the news coverage and reviews of Windows 2000:
"During the last ten years, the press has specialized in distorting events by giving them too much coverage – too many words on trivial things, a distinct lack of reflection and analysis. You probably have your own examples of that – the first ones that pop into my head are Bill Clinton's affair, the death of Princess Diana, the OJ Simpson trial, and the Microsoft/DOJ trial, among many many others. Well, bear that thought in mind as you read the coverage of Windows 2000 during its rollout.
"From articles I've read in the last few days: It's the greatest thing since the invention of the telephone and you should all consider it right away! It's got 63,000 bugs and nobody should consider it until a year from now! Twenty-five percent of American companies will have difficulty installing it! It's evidence of Microsoft abusing its monopoly position!
"Yawn. Turn the page. It's complex software and you might want to learn about it, but you're not going to find what you need to know in the newspapers for the next few weeks."
Did you notice the marker that makes it obvious that I wrote that a long time ago? I assumed that you were getting your information from newspapers. Today that sounds as if I had suggested keeping up on the news by reading medieval manuscripts.
I always write from the perspective of individuals and small businesses. The biggest stories in the last ten years have been the effect of mobile devices on our technology world, and the decline of Windows as Microsoft becomes an enterprise company.
It leaves me in a position which I'm sure is unique: an old white guy baffled by the latest technology and upset about constant change and the loss of familiar ways of getting things done. I can't expect you to understand that. I'm probably the only person in that position. Take my word for it, it's wrenching.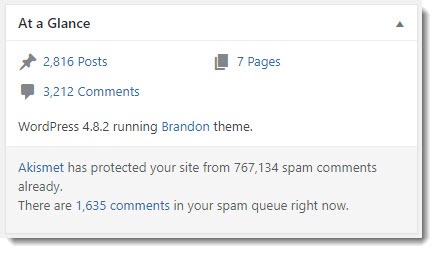 There are nearly three thousand articles in the current Bruceb News archives. That's a lot of words. Somehow, though, I'm even more proud to have accumulated 767,134 spam comments over the years. It takes persistence and dedication to have attracted three quarters of a million bits of spam.
And the articles keep coming, twice a week, week in and week out. My plan is to continue to bombard you with too many words for years to come. The flow might slow down a bit. There might be more gaps during the weeks that technology is boring, or when I go on fabulous vacations, which I intend to do constantly. But I'm not going to stop, despite popular demand.
I am more grateful than ever for all of my loyal clients and friends, and the several thousand readers who inspire me and challenge me and keep me humble. Your feedback and comments are always welcome and deeply appreciated. Keep reading and perhaps someday we'll celebrate the 40th anniversary of the augmented reality edition of Bruceb News. Thank you for sticking with me!