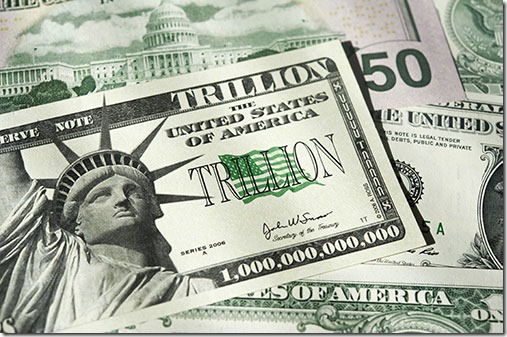 Apple will almost certainly become the first company in the world with a market capitalization of one trillion dollars, perhaps within the next year or two. The new iPhone X will help take it over that threshold. Apple continues to to exceed all expectations and to defy all naysayers.
Back in ancient times – about three months ago – it was easy to believe that Apple was about to stumble. Expectations had been built absurdly high for the 10th anniversary of the iPhone, and Apple's announcement of the iPhone X in September seemed to deflate those hopes and dreams. The problems seemed obvious. The iPhone X is too expensive, over a thousand dollars. There is no home button or fingerprint reader, which means reliance on an unproven facial recognition system, and a need for users to learn complex new gestures for basic controls. The screen has an ugly black notch at the top that spoils the phone's appearance in a way that Steve Jobs never would have tolerated. The biggest potential problem: rumors of production problems and shortages that meant Apple would not be able to deliver the new phones in any volume until well into 2018, leaving an awkward gap for fans and a downturn in sales revenue during the important holiday season.
That's not the way it has turned out.
Production  The production problems were resolved almost immediately and iPhone X orders are being fulfilled promptly. Analysts now estimate that 26 million iPhone X devices will be shipped in the holiday quarter.
Apple reports earnings and offers forecasts to financial analysts each quarter. In early November Tim Cook sounded downright giddy about the holiday shopping season and offered an exuberant forecast for the holiday quarter that significantly exceeded analyst estimates – which is not Apple's usual style when providing market guidance.
Some analysts are projecting that demand for the iPhone X will remain strong and that Apple will sell far more phones in 2018 than ever before in its history.
Price  The thousand dollar plus price tag for the iPhone X is apparently not the psychological barrier that some expected. Perhaps it helps that Google and Samsung both priced their premium phones close to a thousand dollars, making the iPhone X price look like less of an outlier. The iPhone X isn't much more than a Google Pixel 2 XL or Samsung Galaxy Note 8. Apple has left older phones on the market, all the way down to an iPhone 6s starting at $449, so it's possible to get an iPhone on a limited budget. But smartphones are so crucial to people's lives that many people are not hesitating to pay whatever it takes to get the quality and cachet of Apple's latest and greatest.
Facial recognition  Tech journalists are still debating the security and effectiveness of Apple's facial recognition in the iPhone X. It's inconvenient compared to a fingerprint reader! A boy fooled it who looked like his mother! It can be fooled by twins! It can be fooled by a mask!
My general sense is that non-tech people are finding that the facial recognition system works just fine, thanks very much. You pull your iPhone X out, move it briefly so it can see you, and it unlocks, and that's about the end of that. There are certainly people who disagree and find the whole experience to be horribly flawed. This is 2017. There are always people who disagree. In general, though, this change is being accepted without any pushback.
Apple is comfortable enough with the technology that the latest rumors suggest Apple will build Face ID into next year's iPads and remove fingerprint readers from all new iPhone models in 2018.
New gestures  The iPhone X does not have a home button, so Apple invented new gestures to go home, wake up, bring up Siri, and all the rest. I thought that would be a problem for people who are slow to change. Maybe it is for some people. Maybe the early iPhone X purchasers are Apple fans who are happy to learn something new. All I can tell you is that I don't get any sense that people are upset or confused by the new gestures. I picked up an iPhone X in the Apple Store and felt comfortable with the gestures in literally just a couple of minutes.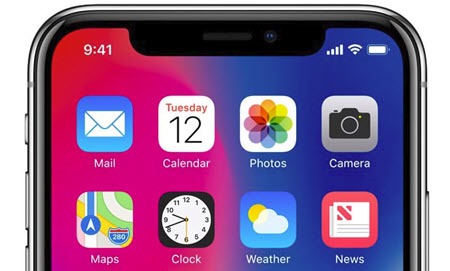 The notch  Boy, that notch looked ugly when I first saw the iPhone X. My delicate sensibilities were offended. I swooned.
Yeah, about that. It doesn't matter. The phone looks great. The notch makes no difference at all. When I was holding the phone, I stopped noticing the notch about twelve seconds after I picked up the phone and never thought about it again.
So Apple is going to sell many millions of iPhone Xs, and many more millions of its other models of iPhone. The iPhone X is not revolutionary, but it is Apple's best phone and Apple appears to have avoided some of its potential problems. The checklist of reasons to buy an iPhone is as long as always: Apple's strong commitment to security and privacy; the iPhone's legendary stability; the high performance and long battery life Apple achieves by controlling the hardware; the extraordinary camera; and the generally high level of support that Apple delivers in its stores. Not bad!
It's not a slam-dunk. Android phones are cheaper. The best Android phones are the equal of the iPhone for performance and battery life, and the best Android cameras are the equal of iPhone cameras. And the deciding factor for me – Google's ecosystem is improving constantly and Google Assistant is so much more useful than Siri that it has become a bit embarrassing for Apple. The iPhone X looks great but I got a Google Pixel 2 XL and couldn't be happier about it.
The big picture, though, is the same as it has always been. Apple will grow and grow and grow, rolling on like a juggernaut, regardless of whether they produce the "next big thing" or not. A trillion dollar company! My word.