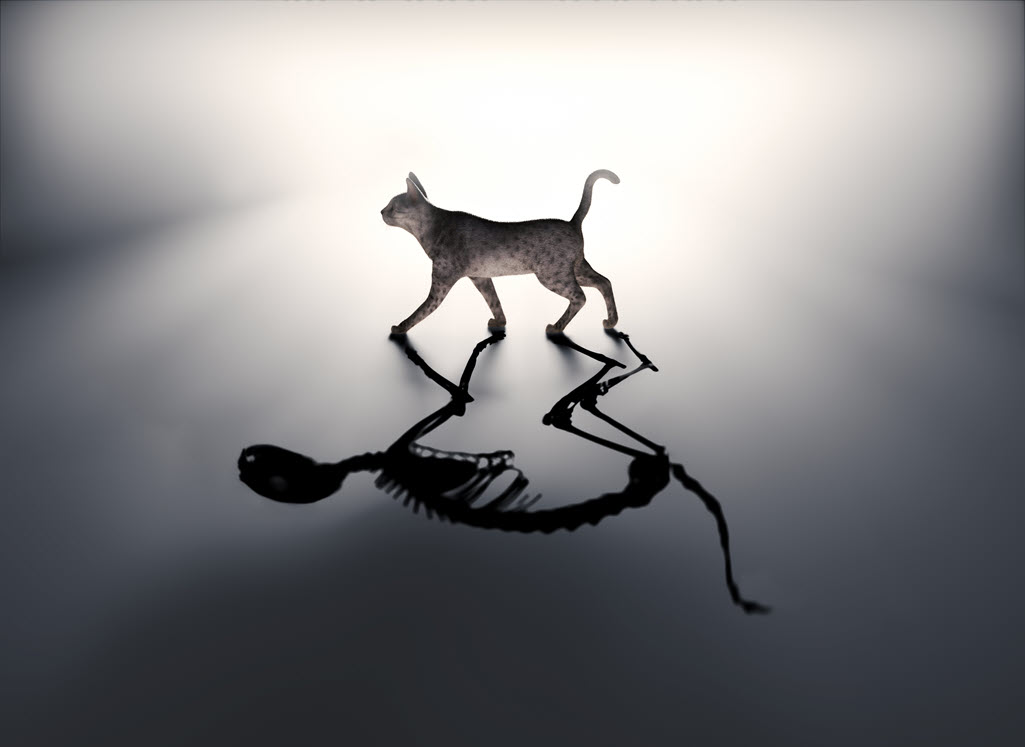 Microsoft Cortana is the Schrodinger's Cat of personal assistants: it's both alive and dead simultaneously.
To be honest, after opening the door and observing Cortana, you'll likely decide that the best word is "irrelevant," which is fine; it means Cortana will keep fading away like a god that no one believes in any more.
But that doesn't mean that Microsoft won't still flog the name for a while longer, most recently in the "Cortana Daily Briefings" that many of you are getting in your mailbox. Several of you have asked me insightful probing questions, like "What the hell is this crap?" and "How do I make them stop?" and "Where was that old man I used to call poppa when the merry-go-round broke down?"
Let's start with the main question.
WTF are "Cortana Daily Briefings"?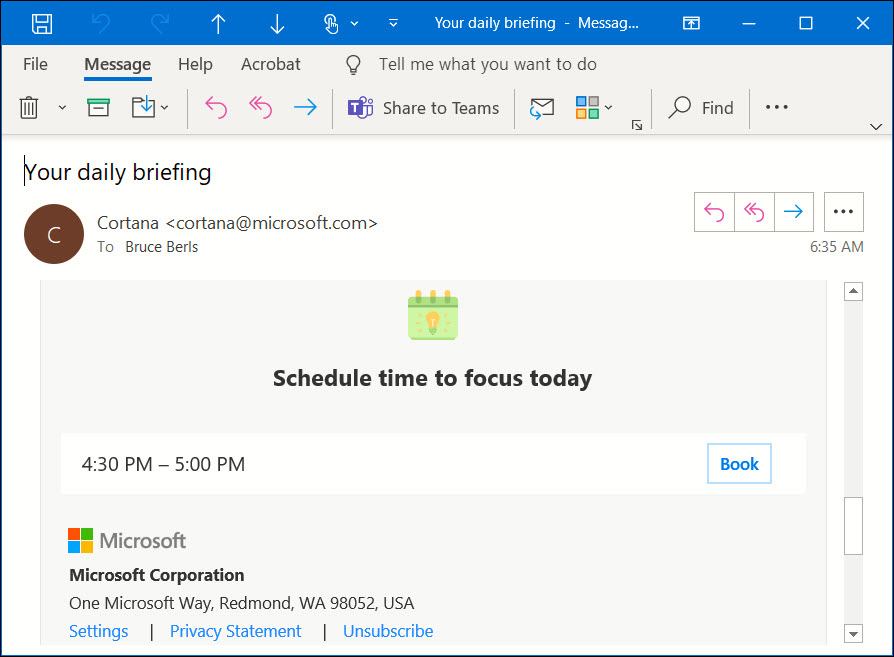 There are three things you want to know about the daily Cortana emails. In order of importance:
(1) It's a legitimate message from Microsoft sent to all (or almost all) Office 365 subscribers. It's not spam. It's safe to click the "unsubscribe" button, although that doesn't always work.
(2) It's a desperate attempt by Microsoft to find something to attach the name "Cortana" to so they don't feel stupid about the whole thing.
(3) It's an AI-driven effort to look through your Outlook mailbox and pull out useful reminders. It's secure and private. Personally I also find it pointless, but hey, maybe it will work magic for you.
The Delete key is your trusted friend.
Is Cortana alive or dead?
Let's do a quick review so you can see why that's a hard question to answer.
In the early 2010s Microsoft CEO Steve Ballmer launched a multi-pronged effort to establish Microsoft as a consumer-facing company to rival Apple, Amazon, and Google. A unified UI design was intended to be so compelling – simple, elegant – that we would fall in love with it and want it on all our devices. Computers! The redesign of Windows 8 brought the new interface – remember, in their dreams it was a much-loved interface! – to computers and laptops. Tablets! The first Surface was released in 2012 to open up a new market for Windows tablets. Phones! The mobile revolution was well under way so Microsoft bought Nokia and launched Windows Phone, which they hoped we would buy instead of iPhones and Android phones because we liked the interface so much and we all depended on our Microsoft accounts to sync our digital lives.
I was rooting for Microsoft. They could have been a contender.
I think it's fair to say that it didn't work out quite as planned. By 2015 Steve Ballmer was gone; Windows 10 had replaced Windows 8 to the relief of all Windows PC users and the unloved interface was mostly retired; Surface tablets were fading in importance as Microsoft began to use the name "Surface" for very conventional laptops; and Windows Phone was on its way to oblivion. Here's my take from a few years ago on how Microsoft lost the consumer market, a "sad story of bad timing, self-inflicted wounds, poor products, technical and marketing snafus, and eventually downright consumer-hostile moves born of desperation."
(Worth repeating: Under the leadership of CEO Satya Nadella, Microsoft made one of the smartest pivots in corporate history by leaving consumers behind and focusing almost exclusively on enterprises and cloud services. Microsoft is threading a very narrow needle, one of the richest companies in the world but seldom making an appearance on the Congressional list of Evil Tech Companies.)
Cortana, poor Cortana, was one of the victims of the consumer collapse.
Cortana was one of the crucial components of the consumer-facing ecosystem, the personal assistant who would tie everything together, a voice assistant to match Siri, Alexa, and Google Assistant. Cortana was as a default item on the Windows 10 taskbar; Cortana apps were released for iOS and Android; Cortana was added to Xbox; Cortana was the default assistant on Windows Phone; and there was even a standalone Cortana speaker from Harmon Kardon, intended to be the first of many smart speakers to displace Amazon Echos in our houses. Cortana was going to be one of the important reasons we would prefer Microsoft's Edge web browser and start to migrate away from Chrome, and dare to dream, Cortana's integration with Bing might help Microsoft encroach on Google searches. We'd use Cortana for notes, for scheduling meetings, for shopping, for controlling our home devices – what a future!
Yeah, about that. Cortana became an unloved orphan when none of the consumer items came to fruition. Developers did not integrate with Cortana – they were busy with Amazon, Apple, and Google. Bing is a crappy search engine and Edge was a crappy browser; Cortana did not help us overlook those shortcomings. (Edge has matured – it's still a mediocre web browser but it's taken big steps forward from its horrible beginnings).
The remnants of consumer Cortana are being rolled up. Many of the functions of the Cortana apps for Android and iOS stopped working on March 31. Cortana was removed from the Harmon Kardon speaker in March.
Microsoft does not give up easily on brand names. It has been trying to fit the Cortana name on other services ever since the consumer crash.
Whither Cortana? And for the last time, what is the Cortana Daily Briefing?
Microsoft is now attaching the Cortana name to a fairly random collection of vaguely Office 365-related tasks.
Microsoft has unique access to enterprise data – mailboxes, calendars, files, databases, and everything that employees do in Teams. In Microsoft's current vision, "Cortana" is the assistant answering enterprise employee questions with incredibly smart answers drawn from all the corporate data. Tell the system to set up a meeting and "Cortana" will determine who needs to be at the meeting and check everyone's calendar. You can join Teams meetings with a simple Hey, Cortana voice command. I guess that's the kind of thing enterprise employees do. What do I know of that world? The biggest company I ever worked for had four employees. Something smart like that, anyway.
Cortana will be the voice command to launch hella smart file searches. So, for example, you could say: "Hey Cortana, opening marketing deck," "Hey Cortana, open budget Excel from Anthony," "Hey Cortana, find my recent files," or "Hey Cortana, find my recent pdfs."
The Daily Briefing has Microsoft's Cortana's suggestions of things to do that you might otherwise overlook because you're disorganized and your memory is shot. It searches your email and calendar and the back seat of your car and prompts you to get your lazy ass to work. Theoretically it will hand you documents for today's meetings and prompt you about overdue tasks. It will bring you coffee and arrange a sitter for your cat. Those are still in beta-testing.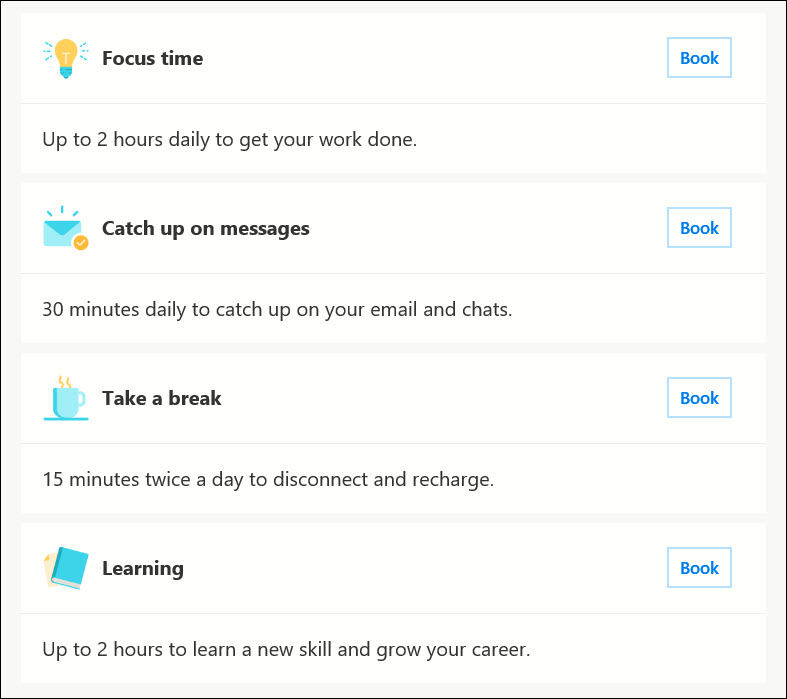 Most days Cortana tells me to set aside time to focus, to take a break, to learn to play the piano, to nap, and to practice with ninja throwing stars. My guess is that Cortana is appalled by my empty calendar and finds nothing to suggest in the Restoration Hardware messages that fill my mailbox.
The Daily Briefing messages are private. You only see information that is already available to you in your mailbox. You won't get any personally identifiable information about anyone else in the company.
You can unsubscribe using the link at the bottom of the Daily Briefing message, or by logging in to https://cortana.office.com/.
Cortana may turn up again. Microsoft does not let names go to waste.
Take a look at your next Cortana Daily Briefing. Only by observing will you be able to decide if Cortana is dead or alive.