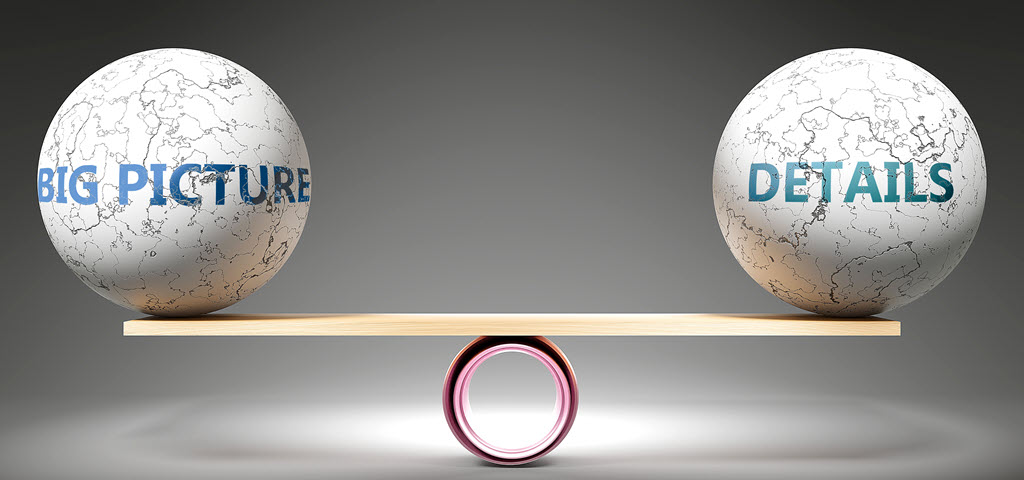 Now that you've seen the big picture of why Windows 11 exists, let's go through some of the fascinating details. This could be the most interesting technology article you will read this year. Okay, probably not, but isn't it better to go into it with an open mind and a heart full of hope?
When will you get Windows 11?
Windows 11 will be a free upgrade for most Windows 10 PCs. The rollout will start in late 2021 but more likely will arrive on your computer in early 2022. New PCs will be sold with Windows 11 in the holiday season.
Although Windows 11 will technically be an optional upgrade, there won't be any reason to avoid it. Most individual and small business computers will get Windows 11. Enterprises will delay before upgrading to Windows 11 for a year or two, because that's what they do – they test compatibility and security and look for side effects and just generally move slowly.
Some computers more than four years old may not be able to upgrade. There is a fuss going on right now about whether Microsoft will insist on a security chip (Trusted Platform Module or "TPM") that may not be installed on older computers. Hardware requirements may change before the final release. It will be emotionally difficult if you can't upgrade but I trust you to be strong and fight through it.
What's new in the look and feel?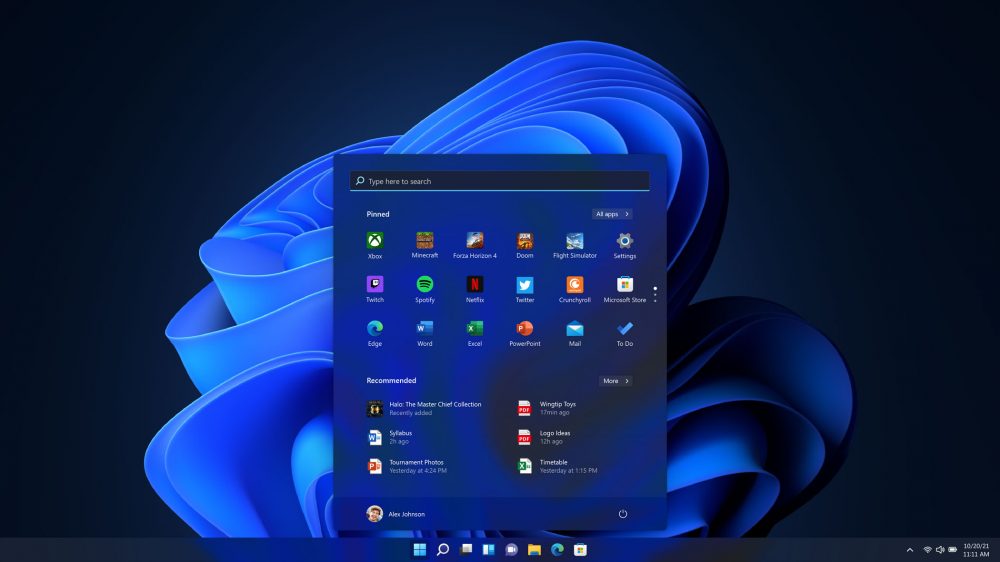 The Start button and taskbar icons are centered. (You'll have the option to put them back in the lower left.) The Start menu has been reworked as shown in the above screen shot – no more tiles flipping and flapping.
There are rounded corners everywhere.
The UI has been overhauled to make everything more consistent. It's modern-looking, very clean and simple.
The overall effect is very Mac-like. Nothing wrong with that. The Mac interface looks great. Apple isn't the only company allowed to use clean, modern designs, although it sometimes seems like it.
What's old in the look and feel?
Consistency has never been Microsoft's strong point. There are improved controls and settings screens all over but it won't be hard to find examples of screens that have not been updated or that don't quite match the look of everything else.
Microsoft has spent the last six years moving system controls from Control Panel to Settings. The work continues. Control Panel still exists in Windows 11 and looks exactly like it does today, but there is even less reason for anyone other than tech support people to find it.
Similarly, other under-the-hood screens are unchanged. MMC controls like Computer Management and Device Manager look just like they have looked for many years.
Dark mode is a fad now. All the cool operating systems have it. If you turn on dark mode in Windows 11, it will be more consistent than in the past but that's a low bar. After you turn on dark mode, you'll find lots of blazing white screens in places that Microsoft has not updated to support dark mode.
What's been added to Windows 11?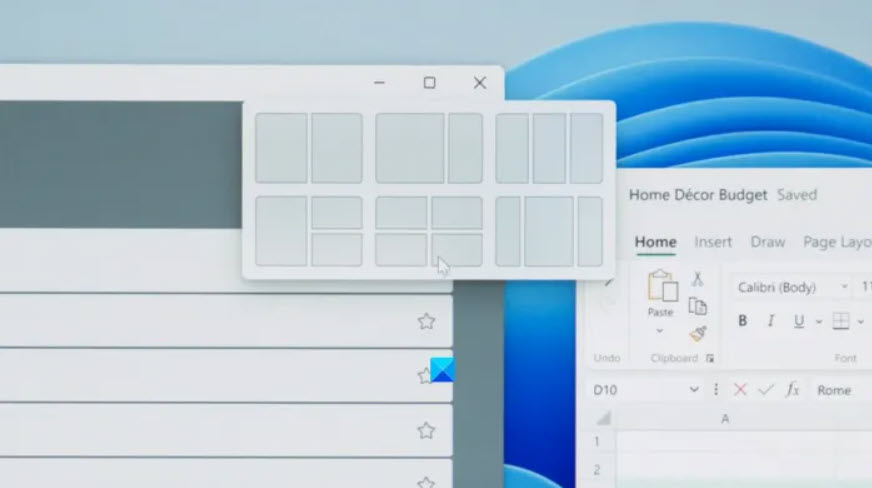 Snap layout  The best new Windows 11 feature is call "snap layout." It's subtle but I love it. Hover over the maximize button in the upper right and you'll see a display of various ways you can snap windows onscreen – half and half next to each other, or four windows in a grid, or a variety of other options. It's been possible to snap windows to the left or right for many years but almost no one learns the shortcuts to do it easily. We are getting larger monitors and this will make it easier to take advantage of them.
Multi-monitor  There are other multi-monitor improvements, too. Theoretically Windows 11 will remember window positions when a monitor is disconnected (like when you undock a laptop) and restore them when the monitor returns. We'll see.
Android apps  There are a few more new things tucked around the edges. One that will be widely discussed is the possibility that Windows will run Android apps. This unexpected new feature depends on Intel technology that no one had heard of before last week. It's possible that it will work smoothly and be helpful and appealing. It's possible that Saudi oil companies will start to manufacture solar panels and batteries. It's possible that aliens have been kidnapping farmers and inserting probes up their, umm, nostrils. It's possible that Tinker Bell will live if we just believe strongly enough. And if we clap. So clap for the Android apps! We all should believe in fairy tales.
Teams  There was speculation that Windows 11 would feature heavy integration of Microsoft Teams, since it is at the center of so much of Microsoft's corporate focus today. There will be a Teams Chat icon on the taskbar but nothing overreaching beyond that (so far). The Teams Chat icon is the kind of thing that might change between now and final release. Perhaps it will disappear or perhaps Microsoft will pre-install the full version of Teams, since that's the platform powering the future of the company.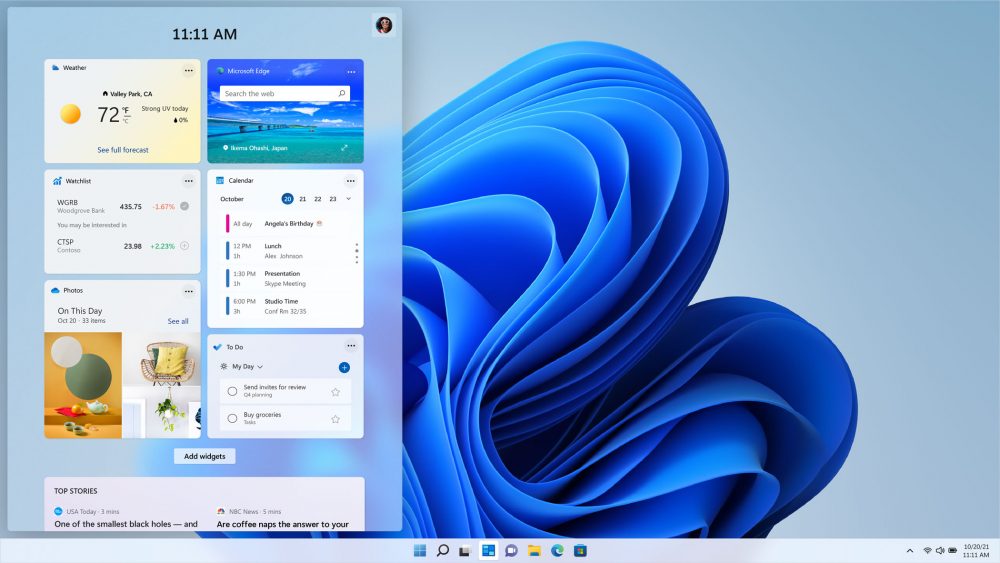 Widgets  There will also be a "widgets" button that brings up a pane full o' crap. Have you noticed the weather in the taskbar in the lower right of Windows 10? It's a "news & interests" widget that Microsoft just wedged into Windows 10 because it can't help itself. Click on it, you'll get all the latest news about the Kardashians. The Windows 11 widget button is like that but (1) in an even more prominent position next to the Start button, and (2) even dumberer, at least to my eyes.
You can turn it off if you're old and cranky like me. I dunno, maybe you should look at it, I'm the outlier, perhaps you need several updates each day about Britney Spears and Prince Harry. Wow, the world worries me.
Cortana  Cortana will not speak to us during initial Windows setup and will not appear on the taskbar. Cortana is the Schrodinger's Cat of personal assistants, neither alive nor dead – but looking a lot more dead every day.
Skype  Alas, poor Skype! Microsoft acquired the company, then allowed it to stagnate and fade slowly until it was no longer even an afterthought during the pandemic, leaving the opening that Zoom filled so well. Skype will not be pre-installed on Windows 11. Microsoft watchers believe Skype will soon be absorbed or replaced by the chat features in Teams.
OneNote  There are three versions of OneNote (the desktop Windows app, the Windows Store version, and the web version) attaching to notebooks in three different places (local, OneDrive, and OneDrive for Business), accessed with two different accounts (personal accounts and work or school accounts). It's a hopeless mess. Windows 10 includes the Store version of OneNote but people don't use it – too much confusion for a program that has no buzz any more.
As of today, Microsoft says it will not install OneNote automatically on new Windows 11 PCs.
There may be other things that you'll miss – every feature is used by somebody. Microsoft is removing tablet mode and Paint 3D, and you won't be able to pin the taskbar to the sides or top of the screen.
You might be thinking that these lists are a bit thin, almost as if there's nothing very important about Windows 11. That's crazy talk! Look at those rounded corners. Whoo hoo! That's the cutting edge, baby! Ignore the Chromebooks and Macbooks in the corner that have had a very similar look and feel for a couple of years. Windows 11 is exciting! Just ask the seniors using computers with big smiles in the ads cooked up the marketing department this Xmas.