If you use the desktop version of Outlook, you are almost certainly very set in your ways. Hundreds of millions of people have strong muscle memories acquired over years of using Outlook every day.
Things are going to change.
I know you're used to it, but it's getting harder to overlook that Outlook is aging and looking worse for wear. Some examples:
Outlook is completely reliable for Office 365 business mailboxes but it's not very good at syncing with other services – for example, Outlook does not get along with Gmail 

at all. 

The task list is barely compatible with 

the newer standard adopted by Microsoft for Microsoft To Do

.

Outlook has obscure folders from years past – Journal, RSS Subscriptions – that are mostly used these days by bad guys to hide phishing messages.

The user interface is a mess – giant search dropdown that blocks the search ribbon, confusing arrows to make the ribbon and folder list appear and disappear without warning, unintuitive options to display and sort contacts and address book, and oh so much more.
The desktop and online versions of Word, Excel, Powerpoint, and OneNote are intentionally being made similar to each other. The desktop Outlook program is the odd man out – familiar, yes, but bloated, old-fashioned, and very different from Outlook online.
Office 365 business webmail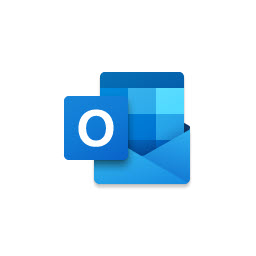 If you have an Office 365 mailbox, there is an easy way to start the transition to a modern email program: use Outlook webmail. Your mail/contacts/calendar are all there. You'll have to live through a learning curve because all the buttons are in a different place, but you're strong, right?  
In some ways Outlook webmail is limited. You can't customize views or use Quick Steps as you can in desktop Outlook, for example.  
That is going to be flipped on its head as Microsoft starts to bring new features to webmail first and only later moves them to the desktop program.  
 At a recent Microsoft developer conference, there was a presentation of a long-term project to modernize the desktop Outlook program. The "One Outlook" vision will start with under-the-hood changes to lay the groundwork for embedding features drawn from webmail. Slowly the desktop Outlook and webmail will be made more consistent.  
Moving the search bar to the top of the desktop Outlook window is an example of how Microsoft may approach these updates. As it happens, I kind of hate the new search box, but for better or worse it makes desktop Outlook consistent with webmail and the other Office programs.  
The next change to the desktop program might be emojis or an improved room-finder in the calendar or who knows what's next. The point is that the desktop Outlook will be changing in the next few years, and the goal will be to make desktop Outlook resemble Outlook webmail, not the other way around.
If you have a business Office 365 mailbox, try Outlook online. It's a good experience, well suited for quick, on-the-fly work in your mailbox when you don't have convenient access to the desktop Outlook. If you happen not to like the desktop Outlook, webmail might seem like a breath of fresh air.
I've been using webmail more often in the last few months. I'm not ready to give up the desktop Outlook but webmail is becoming a natural alternative.